ThermoSeries Mid-Layer
https://www.footjoy.ca/men/golf-apparel/base-mid-layers/thermoseries-mid-layer/28183-L.html
Free Shipping & Free Returns
As The Day Evolves, Evolve With It
ThermoSeries is designed for layering, allowing you to be adaptable and versatile on the golf course in all conditions.
Product Details
HALF-ZIP CONSTRUCTION
The extended half-zip construction allows for easy access wear during changing weather conditions.
SOFT FEEL
This knit jacquard construction offers extreme comfort and allows complete range of motion during the golf swing.
ENGINEERED CUFFS
Self-Fabric cuffs provide added comfort and fit while wearing.
MOISTURE WICKING
Breathable fabric helps move moisture away from your body for added comfort.
ANTI-MICROBIAL TECHNOLOGY
This anti-microbial finish helps inhibit odor build-up when ambient moisture is present.
Explore the Technology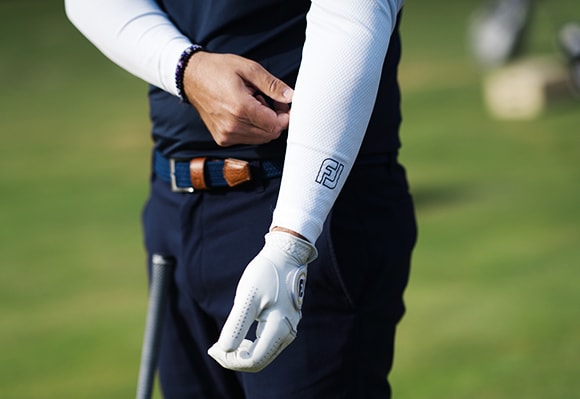 Performance From the Base
The foundation of the ThermoSeries layering system is the base layer, designed for maximum comfort and insulation while allowing full range of motion. The textured hex pattern material allows your body to breath and stay dry.
Second Line of Defense
Thermoseries mid-layer are lightweight for optimal layering, packed with performance stretch materials designed for versatile protection from the elements as conditions change.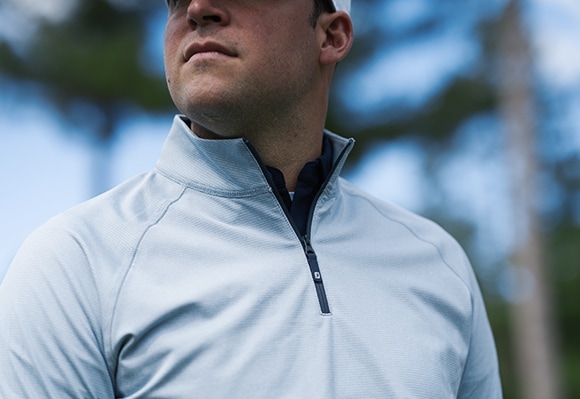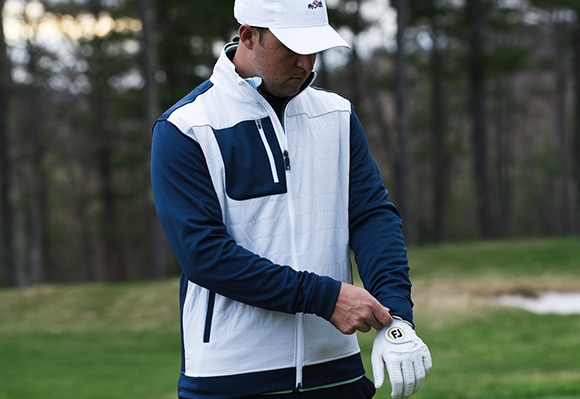 Ultimate Protection
ThermoSeries outer layers offers a combine technical knit and woven fabric to provides warmth and comfort in the most severe conditions, while allowing you to swing freely.